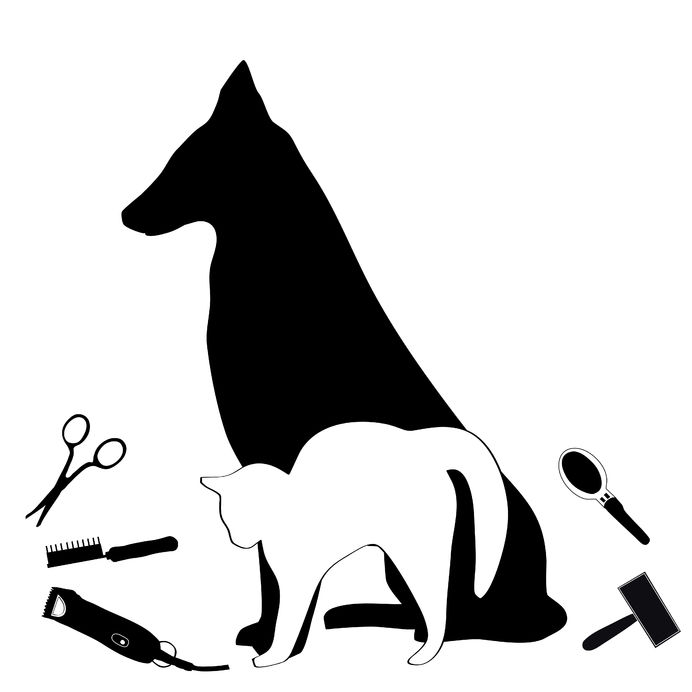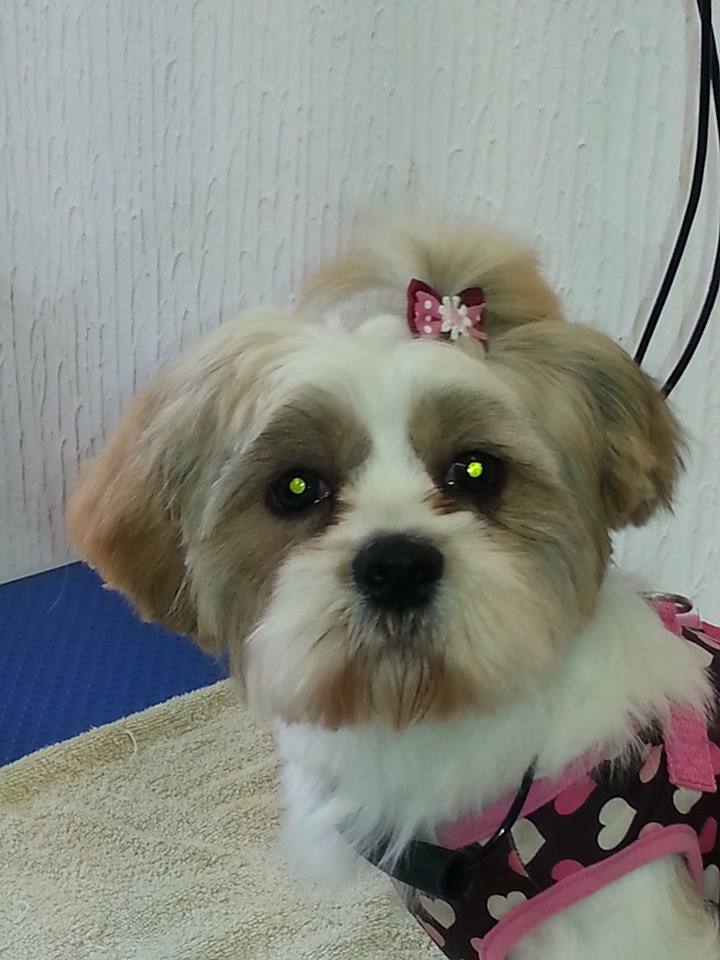 One of our furry friends before her groom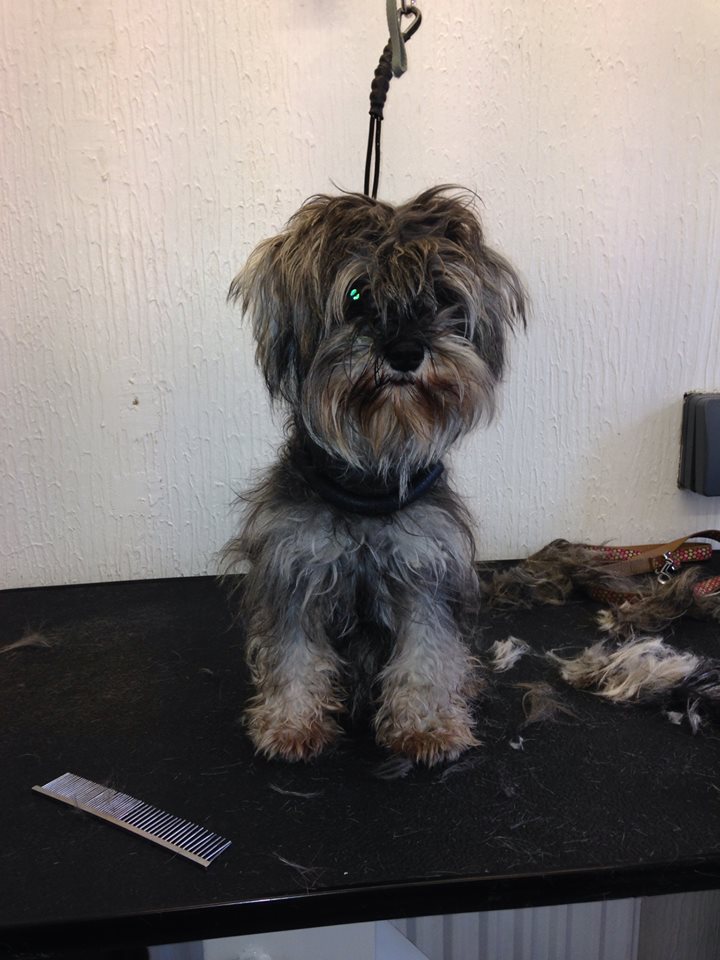 IT IS WITH GREAT SADNESS THAT MHDG WILL BE CLOSED WITH IMMEDIATE EFFECT (3/6/19) DUE TO HEALTH REASONS ALL CUSTOMERS WITH APPOINTMENTS BOOKED WILL BE INFORMED
About Us
We are a fully insured dog groomers that is based in the town of Bury St Edmunds. We offer a full grooming service to all of your fury friends from Dogs and Cats to Rabbits and guinea pigs!
We offer competitive rates, Loyalty schemes and seasonal special offers.
We opperate by appointment only.
Rest assured your pet will be lovingly cared for and fully supervised whilst in our care, we DO NOT crate dogs (unless of course it is for their own safety or ours!) they are free to roam in the salon and let off steam and have fun in our fully secure garden.
Fresh drinking water is always available
We have a great passion and love for all animals, and your pet will be treated as one of our own whilst they are with us!
Take a look at our Charlie and Lisa page to find out more about our groomers.
Please check our page Moreton Hall Dog Groomers on Facebook
https://www.facebook.com/pages/Moreton-Hall-Dog-Groomers/289265141141190
or click the like button at the bottom of this page to see more pictures of our furry friends!
Services
Our service include all dogs from Puppies to the Elderly to Cats and kittens, Rabbits and Guinea Pigs!
We offer a standard groom which includes:
Shampoo and Conditioner (Specialised for different skin and coat type)
Nail Clipping
Scissor Cutting
Clippers
Ear Cleaning
Trimming
Anal Glands on request
We have a special Ridisect Shampoo treatment to get rid of all those unwanted visitors!
We also have special seasonal offers and different groom packages please ask for details.
Each and every dog will receive a special doggie treat.
Our furry friend after her groom
WHAT A TRANSFORMATION!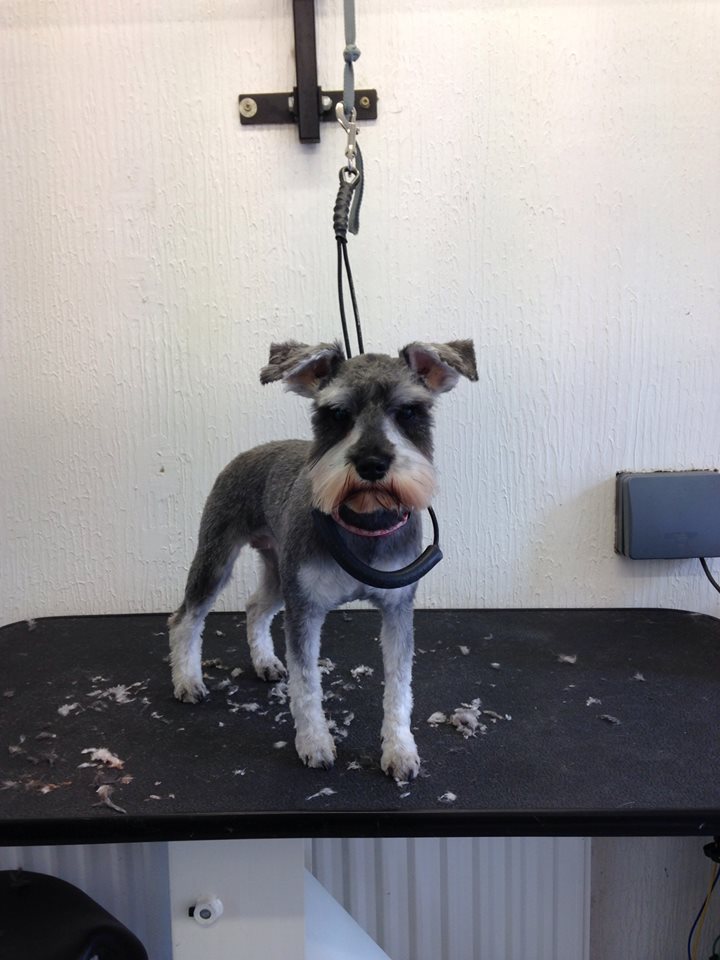 4 Manor Ash Drive, Moreton Hall, Bury St Edmunds, Suffolk, IP32 7HN
079 7905 7905 or e-mail me at mhdg@btinternet.com